WPS Centenary Lecture 18 November 2023
Speaker: Doug Allan From Blue Planet & Planet Earth
The Winchester Photographic Society celebrates its 100th Birthday with multiple time Emmy and BAFTA winning photographer and cameraman Doug Allan. We welcome you to join us for this very special evening.
Described by Sir David Attenborough as 'Wildlife cameramen don't come much more special than Doug'.
He was one of the principal cameramen on the award-winning BBC series 'The Blue Planet' and 'Planet Earth'. Doug Allan is a freelance wildlife and documentary cameraman, who films both topside and underwater. He's been giving talks for many years on wildlife, diving, his experiences while film making and the craft of nature photography.
About Doug's Talk
An Eye Below Zero is a presentation by award winning cameraman Doug Allan about how artistic creativity mixes with science to produce those big television series that excite everyone who loves wildness and the animals that live there. How do you approach polar bears without being eaten? Or make sure you don't lose that important dive hole when you're filming seals under the ice? Can you really talk to whales and are they interested anyway? What freezes first at minus 35o – your eyeballs or your shutter button? Climate change is affecting both poles – is there still time to turn the tide? Can we all become better caretakers of our environment?
Doug's career began with a passion for diving, which took him to science, marine biology, expeditions, photography and finally the Antarctic, where a chance meeting with David Attenborough opened his eyes to wildlife film making, particularly in the poles. He has filmed for series such as The Blue Planet, Planet Earth, Ocean Giants and Forces of Nature.
"There are big days when animals behave spectacularly right in front of your lens. And other quieter times when a deeper understanding reveals itself, a new insight into the environment and what's alive there. I'll be talking about these moments of truth and how they're the biggest privilege of a wildlife cameraperson."
Illustrated with his own photographs and with a wealth of behind the scenes stories – An Eye Below Zero will amaze, inspire and challenge.
Centenary Lecture Details
Date: 18 November 2023
Food (members only, if booked): 5:30pm – 6:45pm.
Lecture: 7:30pm – 10pm
Venue: Thornden School, Chandlers Ford, SO53 2DW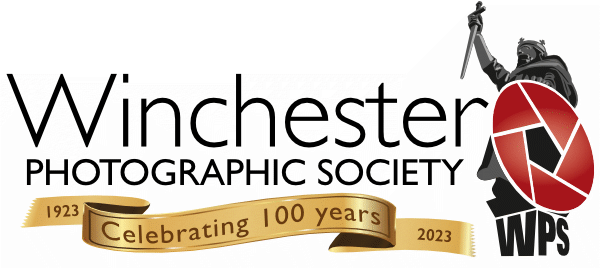 Tickets:
Members: £10
Guests (max 1 per member) £20
Visitors: £25