22 February 2022 – Antony Zacharias
WPS Guest Speaker – Antony Zacharias
Mastering Long Exposure
A practical how to guide on all aspects of long exposure photography – from the key photographic situations when we have to use long exposures those where we choose to for creative purposes.
Antony Zacharias
Antony Zacharias is a lawyer turned photographer, London-based, with an international reputation.
He literally "wrote the book" on long exposure photography.
His Mastering Long Exposure: The Definitive Guide for Photographers was published as part of the best-selling Mastering Photography series by Ammonite in 2018, and under the National Geographic branding in Italy.
Antony offers private photography classes and tuition for individuals and small groups, including London Photography.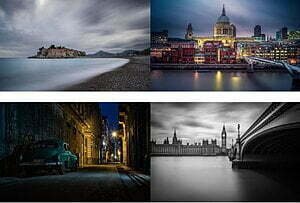 His portfolio includes long exposure photography of architecture, cities at night and astrophotography.
He was a Hasselblad Masters Finalist 2021 in the Architecture category.
He is a regular speaker at camera clubs and photographic societies. His talk covers many aspects of long exposure photography with hints and tips including night photography and use of neutral density filters.
Links
Mastering Long Exposure on Ammonite Press
AntonyZ Photography (Instagram)
where there are dozens of free short tutorials
Antony Zacharias, Hoya Filter Ambassador
Antony Zacharias Fine Art Photography and on Instagram
For WPS members only, Antony Zacharias has kindly made his Quick Guide to using ND filters available
If you are a member, please login to view.
This talk will be online only.
Members who want to watch online can book using the form below
22 February 2022 – Antony Zacharias
This is for members only. If you are a member, please login to view.
Not visible – date is past
---