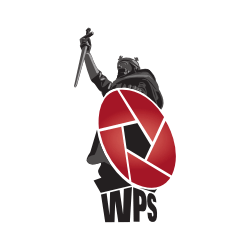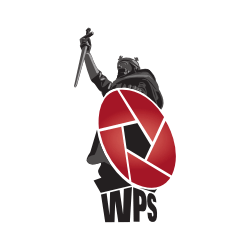 2023 Spring Talks
We have some outstanding speakers lined up for members this season.
Click on the dates below for details about the speakers and their subject material.
Unless otherwise stated, meetings are held in the Arc in Jewry Street, and begin at 7:30pm.

New for this season – Online Thursday lectures
when we can invite speakers who would find it difficult or impossible to travel to Winchester.
For the current season we are continuing to live-stream our meetings for the benefit of members who are still minimising their exposure to infection because they or a close family member are extremely vulnerable. It also helps those who are unable to attend in person for other reasons.
Logon details are published in the weekly email members' newsletter preceding the meeting, and another email to all members on the day of the meeting.
If you are a member, please login to display the archive of recent newsletters
Follow this link to display the archive of recent newsletters where you should find the link to follow online
About Kieran Doherty
From his website, we learn that
Kieran Doherty is a freelance photographer based in England. In 1993, he began working for the Reuters News Picture Service, and was offered a staff position in London in 2000.
He travelled extensively, covering spot news stories in Northern Ireland, Israel, Yemen, the immediate aftermath of the 2003 Iraq war and the 2004 Asian tsunami to various Olympic Games, Fifa World Cups, Wimbledon Championships and everything else in between. His work has been awarded on numerous occasions and now resides in several permanent art collections.
In 2008 Kieran resigned to concentrate on personal long-term projects, the first of which involved spending 18 months chronicling the repatriations of fallen British service men and women through the small English town of Wootton Bassett.
He has undertaken stills documentary commissions for a range clients including the BBC Natural History Unit's BAFTA winning 'Human Planet' series, where he joined the cinematography team for the series' eighth film 'Urban', primarily to employ his use of motion timelapse tilt-shift photography.
He won a World Press Photo first prize in 2015 for his humorous and quirky approach to spectators on the outside courts during the Wimbledon Tennis Championships.
Throughout his work he continues to explore the theme of human resilience. Kieran's work has exhibited in London, Barcelona, Perpignan and New York.
Links
About Brian Stater
Brian Stater retired in 2021 as a Senior Teaching Fellow at University College London, where he taught for 25 years. He has lectured to audiences of the Arts Society since 2002. Brian is a former member of the Association for Historical and Fine Art Photography. Some years ago he began to work with a pre-War Leica IIIa camera, to more fully understand the equipment used by his great hero, Henri Cartier-Bresson. An exhibition of Brian's photographs has been held at UCL.
Women behind the Lens
Brian intends to give two presentations: the first titled "Women Behind the Lens", which examines some outstanding female photographers and their contribution to the art of photography. These include Julia-Margaret Cameron, Annie Leibovitz, Dorothea Lange and Fay Godwin.
When Britain Clicked: Fab Photos from the Swinging Sixties
The second talk is "When Britain Clicked: Fab Photos from the Swinging Sixties". This discusses the work of five photographers of the era, among them David Bailey, Terence Donovan and Brian Duffy. It also analyses their work in the context of the social history of the period.
Other talks by Brian Stater
From Lartigue, to mid-Century masters, including Bill Brandt, Bert Hardy and Henri Cartier-Bresson to more recent exponents, such as Martin Parr and Andreas Gursky.
This image from Flickr Creative Commons License CC BY-NC-SA 2.0
Brian asks whether photography can compete with or equal other artistic disciplines to become Fine Art.
Given at WPS on 7 December 2021
Chris Gorman – The Big Ladder Photographer
Selected to appear in the Landscape Photographer Of The Year exhibition over the last 4 years consecutively, The Big Ladder is owned by photographer Chris Gorman.
The Big Ladder has over 25 years experience working around the world as both a picture editor and photographer.
Images ©The Big Ladder Photographer
An enthusiastic story teller, Chris Gorman explains the history behind his images, how they come to be and in some cases how they nearly didn't happen.
After 30 years as a photographer and picture editor (New Zealand Herald, London Evening Standard, Daily Mail) Chris has photographed many famous faces including, Sir David Attenborough, The Dalia Lama, The Rolling Stones, Tony Blair and David Cameron. His work has even seen him told off by Margaret Thatcher.
As one of the first photographers to harness drone technology in the media world, Chris talks through how he used his knowledge as a picture editor while photographing the Covid 19 Pandemic; a project which resulted in an unprecedented 20 newspaper front pages and spreads plus appearances on BBC Breakfast and Sky News. He also describes how his work for the Royal Horticultural Society revolutionised the way that garden photography is undertaken, showcasing stunning drone images of some of the best public gardens in the UK.
Talking through exactly how his stunning images are created, from inception to creation. Chris discusses what an image needs to make the front page of a national newspaper and how to create a picture that stands out from the 40,000 images a day that a picture desk receives.
Topics covered include:
Drone technology in the media
Creating images that stand out
How a picture editor thinks
Post production techniques
For more information see The Big Ladder Photographer
Currently offering exclusive one on one drone photography workshops covering both drone legislation and flying techniques to photographic tips and tricks to make your images appeal to a wider audience. Enquire for details
(Sneak Peak: Live on BBC Breakfast : https://www.bigladder.co.uk/bbc-interview/)